Club Kit 2B - Core Air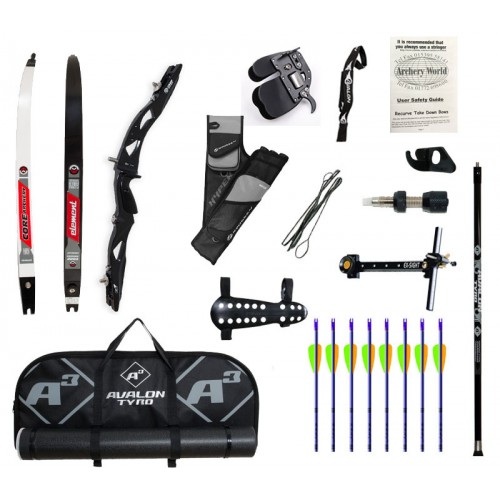 This kit features the amazingly light Core Air riser and core ignite/vision basic limbs which provides an extremely comfortable and affordable bow, and the included accessories ensure that you have everything needed to start out in target archery, with quality jazz arrows spined to your bow, as well as a sight, long rod and flipper rest.
The Core Air riser is unbelievable light in the hand, weighing a mere 850 grams, this bow is great for those who may be starting out with archery, and do not wish to compromise shooting technique due to a heavy riser. Despite it's weight, the Air has all the regular mounting points and features of a modern recurve ILF riser.
Kit Includes
Core Air Riser
Core Limbs
Limb Adjustment Pack
Dacron String Fitted with Nock Points
Flipper Rest
Pressure Button
Anchor Tab
Vented Armguard
8 Jazz Arrows
Bow Stringer (End to End)
Krossen Hyper 3 Tube Quiver
Tournament Sight
Takedown Padded Case with Arrow Tube
Carbon Long Rod with Damper
user safety guide

Target Set
With/Without Target
Without Target
Limb Fitting
Limb Fitting
Int. Limb Fitting