Easton X23 Two Tone Shafts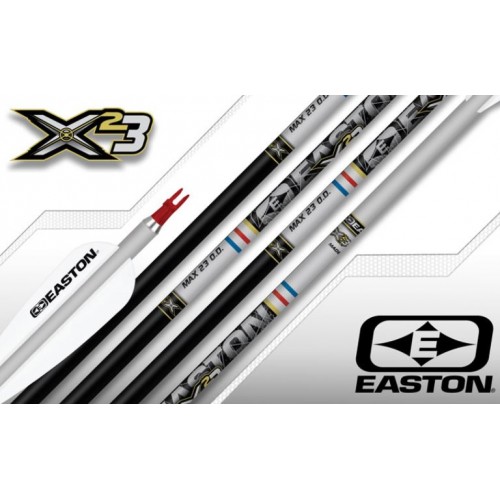 Aluminium shaft from Easton.
Key features:
Classic high performance indoor shaft from Easton.
The same high specifications and

performance

with two-tone anodized finish.
Maximum diameter for WA (FITA) rounds.
Durable X7 alloy construction (7178-T9 alloy).
Uni bushing included for easy nock installation.
The legendary X23 / X27 has been refreshed for 2020! Answering the requests of top archers worldwide, we've updated the all-silver look of the X23/27 series shafts with a hard-coat black Diamond Polished anodize finish.
The sleek, classic, diamond polished anodize silver finish of the X23's tail end is distinctive on the line and in your quiver, while the deep black haricot polished anodize on the front half ensures easier scoring of line catchers.
Material
Material
Aluminium