AW Archers Essentials Kit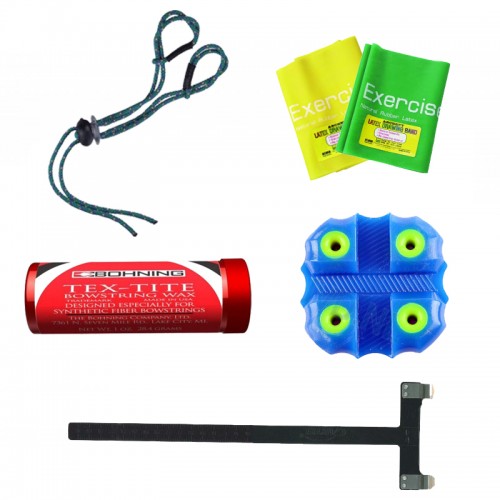 The Archers Essentials kit features key accessories that are great to have on hand when shooting and tuning your bow.
This Kit includes -
Fivics Training Band - Perfect for muscle building and pre-shooting warmup
SF Finger Sling - A key accessory for all archers, to ensure you never drop your bow while shooting.
Alloy Bracing Guage - An exellent addition to your arsenal, perfect for making fine adjustments to your bracing height, tiller and nocking points.
String Wax - Keep your strings well waxed and in good condition for longer, a must need.
Flex Arrow Puller - A handy accessory to make pulling your arrows from the target as easy as possible.