Compound Bow Strings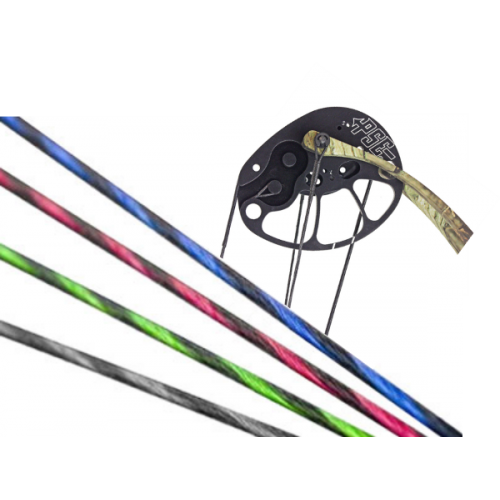 Please note: Colours may vary
Is your compound bow needing a new string or cable? Here at Archery World we make and fit strings to your compound bow using the latest and best materials on the market, such as; 8125G, 452X and BCY Universal. Please feel free to give us a call on 01772698600 or email enquiries@archeryworld.co.uk to discuss what we can do to improve your bow and maximise your scores.
We must have the bow or sample string to do the job!
The process is simple:-
Step 1 - Contact us regarding your string request. We will provide expert advice on the material that would best suit you an dyour bows needs.
Step 2- Post the bow or sample strings to our head office or deliver it to our Preston showroom.
Step 3 - We will make and fit your new strings using the most appropiate materials available. At this stage peep sights, d-loops, etc can be fitted.
Step 4 - The bow will be posted back to you or will be vailable for collection from our Preston or Flookburgh location.
Step 5 - You can start shooting and enjoying the benfits of your new string.
Options
Option A - Single string for compound bow fitted with tear drop steel cables.
Option B - Single string or cable for twin cam compound bow
Option C - Single string for single cam bow
Option D - Full harness system for twin cam compound bow