AAE Gold Micro Clicker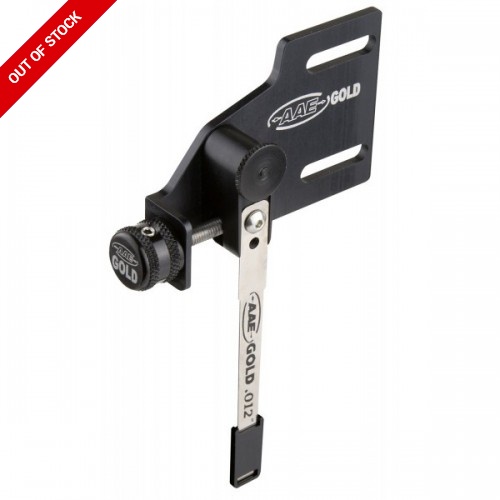 The Gold Micro Clicker from AAE is the only micro adjustable clicker available.
Designed by Dan Fisher and tested by the top recurve shooters in the USA.
The micro adjustment indexes .005 (.12mm) per click for precision on the field adjustments. The clicker mounts under the sight and features complete adjustability and is made from spring steel and adjusts to fit all bows.
The AAE Gold Micro Clicker is made of hard anodised aluminium, brass and stainless components with a stainless steel clicker blade that is also completely adjustable up and down and straight or 15 degree offset.
Comes with easy installation instructions.