Tru Glo 4 Arrow Bow Quiver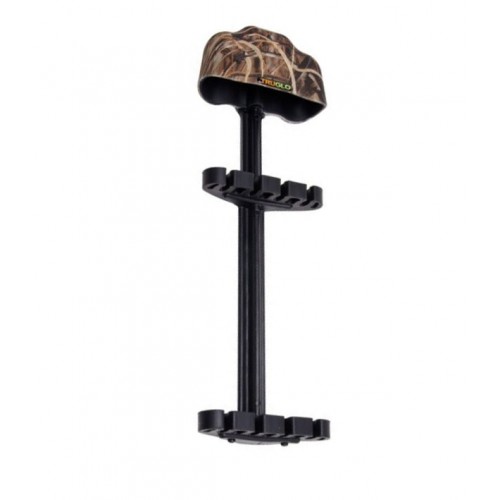 Vibration-free!
Features -
> Trutouch soft-feel technical coating.
> Secure double-gripper design.
> Fits both carbon and aluminum arrows.
> Fits both mechanical and fixed broadheads.
> NEW! TWISTLOCK mounting bracket quick / easy, one hand removal (patent pending).
> Mounting bracket is adjustable up /down to better fit all bows.
> Rubber hood insert reduces noise.
> Fits both left and right-handed bows.
> Holds up to 4 arrows.