Speciality Peep Clarifier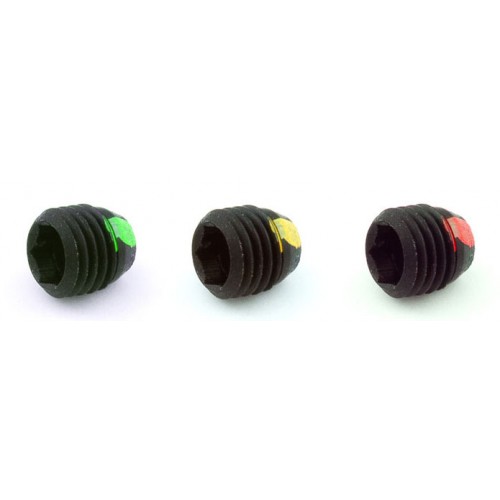 For the target shooter there are 3 different clarifier magnifications available with 3/64", 1/16" and 1/8" hole sizes. The clarifier will make the target crystal clear allowing you to pick out the details at a distance. The clarifier will work in all the Super Peep Housings. We recommend use of the dual hex wrench for inserting clarifiers into your peep.

CAUTION: High powered bows create a great amount of vibration. This may loosen verifiers, clarifiers and apertures over time. Tighten your apertures before each use. If you hear a buzzing sound, this indicates a loose aperture.
Identification Colours -
Yellow - #1 Lens
Green - #2 Lens
Red - #3 Lens