Tru Peep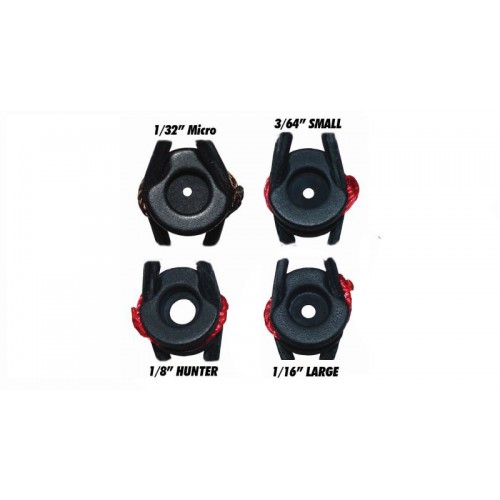 The world's favourite peep sight - the Fletcher Tru-Peep is made of light weight aluminium that weighs a mere 8.5 grains.
Tru Peep is the finest and most popular peep sight on the market for target, 3D and hunting with a shade hole for perfect viewing. The ingenious design automatically allows for a perfectly round, shaded hole at full draw and elminates the need for protruding hoods.
Tru-Peep's unique slotted string groove angled design allows the peep to remain parallel to your bow at full draw.
String roll and angle are not a problem.
Safety-tie groove keeps your peep in place and no tools are needed for installation.
For 11 years in a row, the Jim Fletcher Tru-Peep has been voted the #1 peep sight.
The Jim Fletcher Tru-Peep comes in four sizes
◾TRU Peep Hunter 1-8"
◾TRU Peep Large 1-16"
◾TRU Peep Small 3-64"
◾TRU Peep Micro 1-32"