Shrewd Mini Magnum .29 Pin & Fibre - Shrewd or Zeiss Lens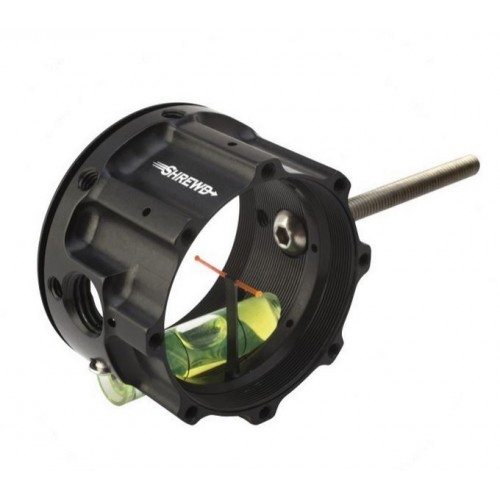 Lens and sunshades can be attached either in the front or the back of the scope.
Machined groove on the front of the scope body allows for fiber tube to be neatly wraped around the scope.
Glass scope lenses secured permanently in a threaded aluminum housing to make removing and replacing your lens simple and accurate.
Totally CNC machined from 6061 aluminum.
Microsight pin, machined from 11L17 steel for durability. Machined to a small .012" throat for minimal target obstruction.
Large 3/8" diameter levels
All Shrewd scopes are machined with a recessed hex to adapt to a standard round, hex or square scope mounting rod. This feature is designed so the scope will not rotate on the mounting bracket.
If the scope is to be mounted this way, the included 10/32 rod and nut must be removed first, and the use the enclosed shorter 10/32 button head cap screw to mount directly to the scope rod.