Round Back Feathers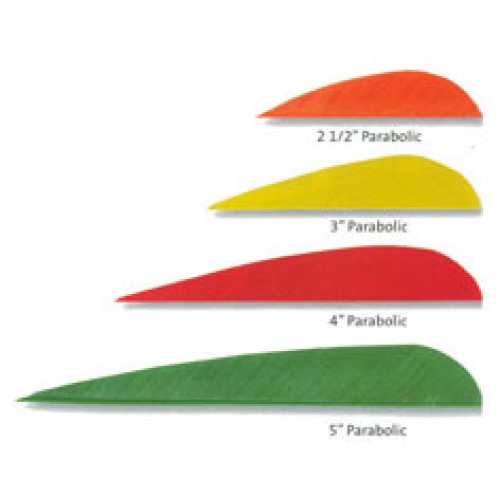 Please note - Lime green, Grey and Bark colours are only available in 4"
Product ID=102672
Price per dozen. Right wing.
Each Roundback feather is ground and cleaned to minimise preparation needed before fletching your arrows. Suitable for all arrow types, Parabolic feathers offer quieter arrow flight whilst still providing fast and accurate arrow flight, the multiple length options mean you can tailor your arrows to perfectly match your personal requirements.