Skylon Paragon Arrows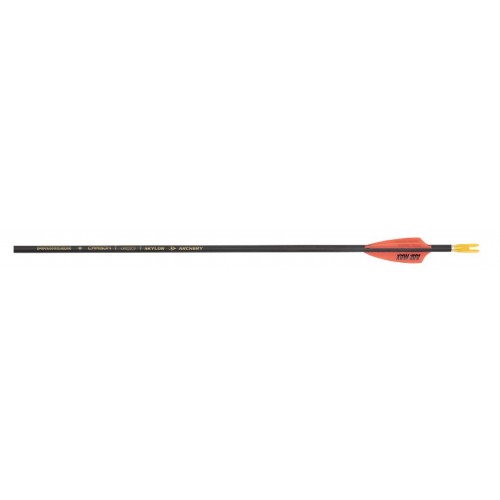 An all carbon shaft by Skylon Archery.
Material: 40-TON Carbon
Inner Diameter: 3.2mm / .125"
Straightness Tolerance: ±.0015"


Full length shaft 32" on 350-600 spine, 31" on 650-800 spine and 30" on 850-1000 spine.

A complete made up set of a dozen arrows, which include pins, pin nocks, points and fletchings (Fletchings will differ from image shown)
As standard these will be fletched with EP16 vanes. If you would like a specific colour combination please write in the comments box. Any other Fletching or spin vane will increase costs so please give us a call if you require any other fletching than the EP vanes.
If you choose Tungsten points they will be a 120-110-100 breakoff as standard. (140-130-120 available on request)

Arrow Type
Arrow Type
Carbon