Skylon Preminens Shafts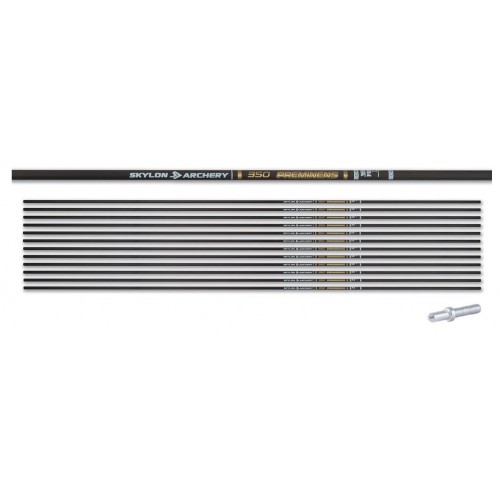 A first-class 40-ton all-carbon shaft with a straightness tolerance of ±.001". Streamlined with a small diameter ID 3.2 for less drag in the wind. This makes the Skylon Preminens the ultimate arrow for recurve and compound archery.
Material: 40-TON Carbon
Inner Diameter: 3.2mm / .125"
Straightness Tolerance: ±.001"
Full length shaft of 32" (31" on 650)
Comes with pin adapter (nocks sold seperately)
Points sold seperately.
Set of 12 shafts.