Sanlida X10 Compound Sight 6" And 9" Extension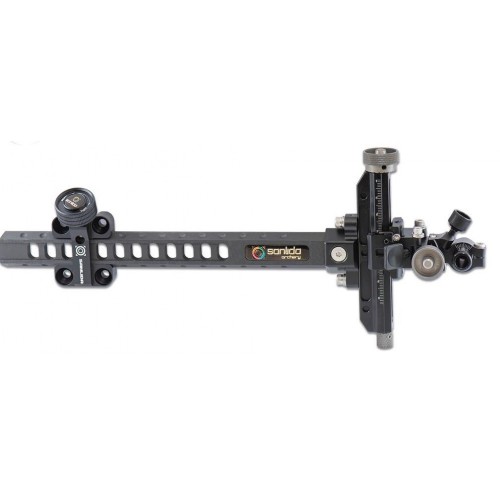 AVAILABLE RH ONLY.

The Sanlida X10 compound sight is available 6" and 9" extension bar,which is made of carbon fabrics for accuracy and lightness. The main body machined from the 6061 aluminum.
Precisely-engineered shape and design for quick vertical and horizontal adjustments with clear scale indications for ease of use.

Weight - 226g
Adjustment can be made not only up/down or left/right but also the vertial and horizontal angle.